Two day dogsledding tour to a wilderness cabin
During this two day dogsledding tour, you will mush your own team of sled dogs, sleeping over in a wilderness cabin. You will have good chances to see northern lights!
About
Frosty Trails is a small, eco touristic company, located on the Arctic Circle. We emphasize on a genuine, personal experience, and we prioritize good dog care.
On arrival, we will change into warm clothes and then have a hot drink around the fire to talk about the tour that lies ahead. We will also give you an instruction on how to drive a dog sled. After an early lunch in a traditional log hut, we will harness the dogs and head out on our sleds for a 15-20 km tour to a wilderness cabin.
You will mush your own dog team of 6 huskies, shared between 2 guests. One will steer and one will sit on the sled. We will change driver during the tour. This type of sled is rather easy to control, as well as giving the opportunity to take photos for the one that is sitting!
On arrival at the wilderness cabin, we will park the dogs for the night, lay out hay for them, and put on their dog jackets. We will also have to get some water from the frozen lake. After a coffee break we will feed the dogs together. Then we will enjoy a nice dinner made of local products, inside the warm cabin. We do offer some tasty vegetarian alternatives, so don't hesitate to ask.
The place of the cabin is excellent for watching northern lights, so we will keep an eye on the sky!
After a good night's sleep, we will enjoy breakfast in the cabin before we head back for the kennel. We will again drive 15-18 km. Back at the kennel we will say goodbye to the dogs before we finish the tour with another lunch around the fire!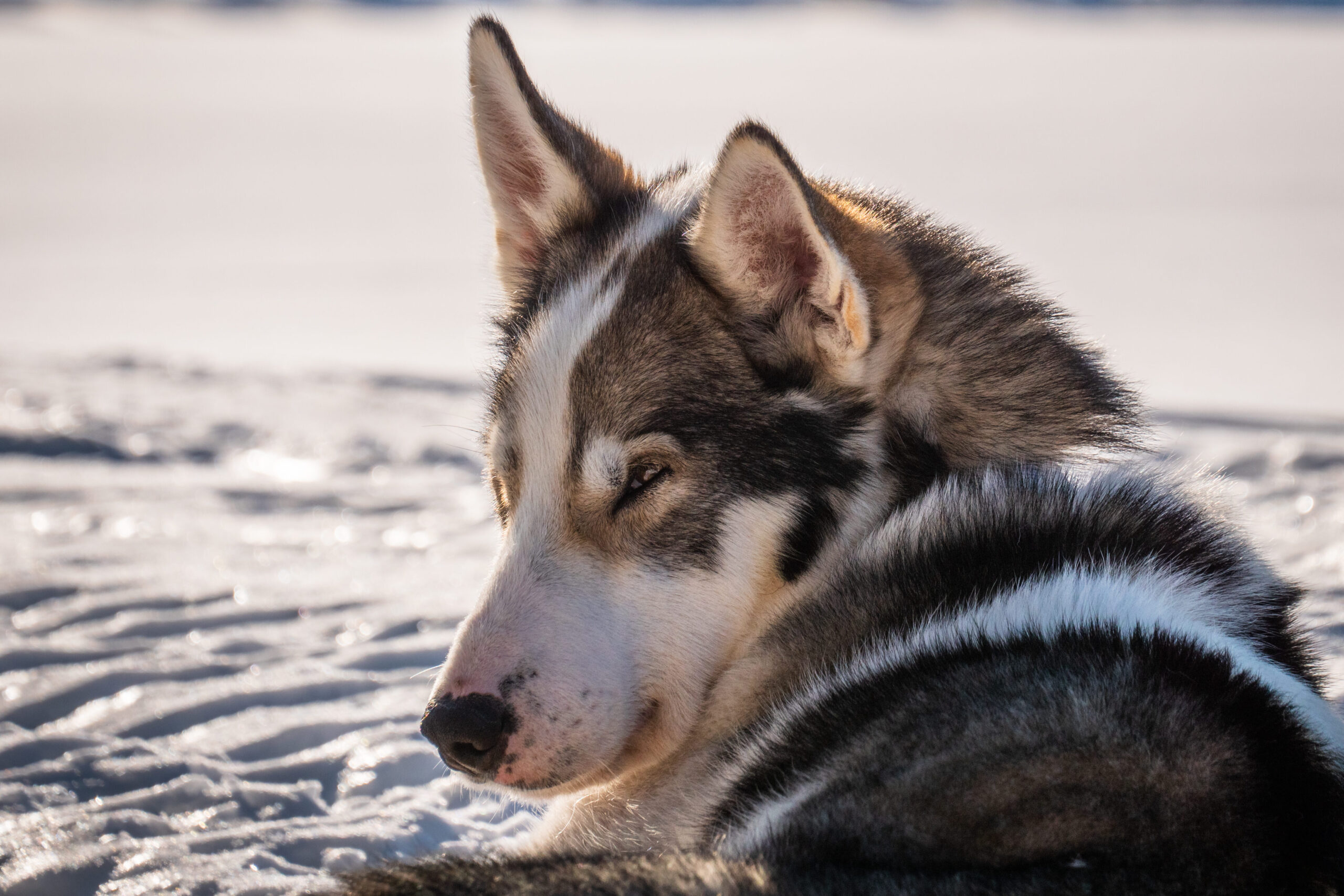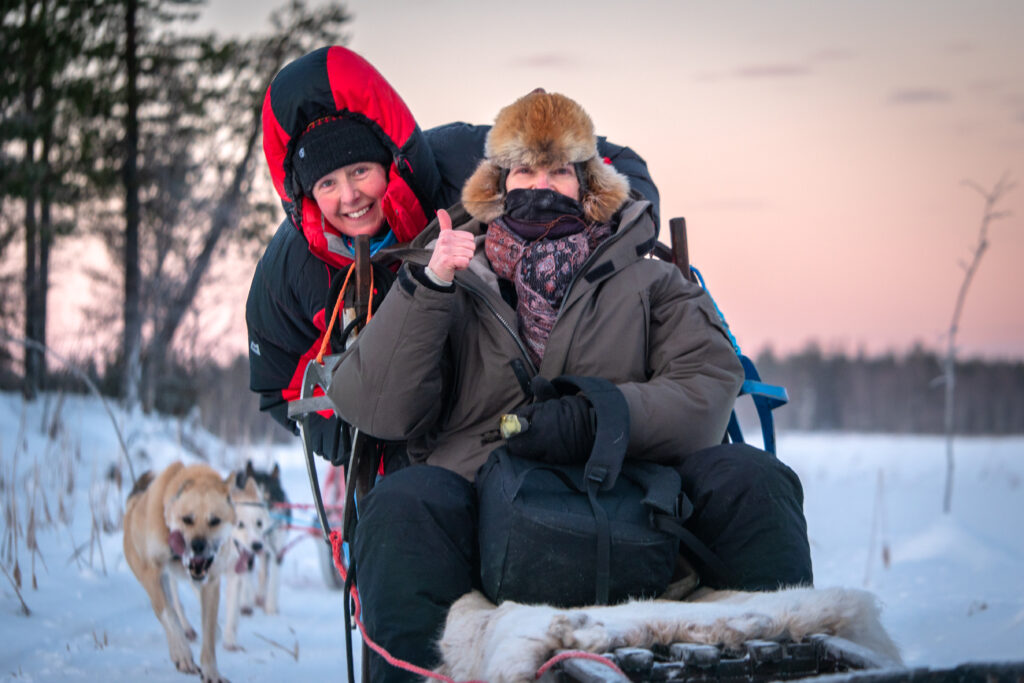 More information
Participants: Min. 2, max. 4. The minimum age is 12, assuming their is an adult in charge. You will have your own private group, no other guests will join this tour!
Price includes:
Transfer from Jokkmokk / Vuollerim / Arctic Bath Harads to the husky farm and back
Use of warm clothes and boots
A really nice sled tour
Driving your own sled, shared between two guests
Two lunches, breakfast and dinner
Overnight stay in a wilderness cabin
And plenty of time with our happy huskies!
About the cabin where will stay: The wilderness cabin that we will sleep in, has a basic standard. The cabin is heated with a wood stove, and it will stay reasonably warm when the stove goes out during the night. We provide clean liners and pillow cases as well as warm sleeping bags. We sleep in bunk beds. There is no running water or electricity, and there is an outdoor toilet.
Other important information:
For this trip you need to be in a reasonable physical shape. You are expected to take care of your own team, like harnessing the dogs. You will be expected to help with some small chores at the cabin.
We want to create a 100% smoke free environment, and we therefore respectfully ask smokers not to book this tour. We also want to ask you kindly, not to use any strongly perfumed products like deodorant or perfume on this tour.
During the trip, we will all mush (shared) dog teams. Even the guide is mushing a dog team, so there is no snow mobile with us on the trip.
You will need to bring the following items: a set of long underwear, a double layer of socks as well as spare socks, pyjamas and tooth brush, sunglasses from February on, and a head torch if you have one.
Ready for the adventure of a lifetime in Swedish Lapland?
Drop us a message to make a booking or if you want to know more! We'll be happy to answers your questions. Welcome to Kåskats in Swedish Lapland!