Experience life in the kennels and help us train the dogs! During early winter (november/december) we go out on sleds every day, getting the dogs fit for the long winterseason to come. Now we offer the possibility to help us train the dogs for a week or longer!
Dates: 06-12/12/2020; 13-19/12/2020. CHECK AVAILABILTY HERE!
Price: 14.500,- sek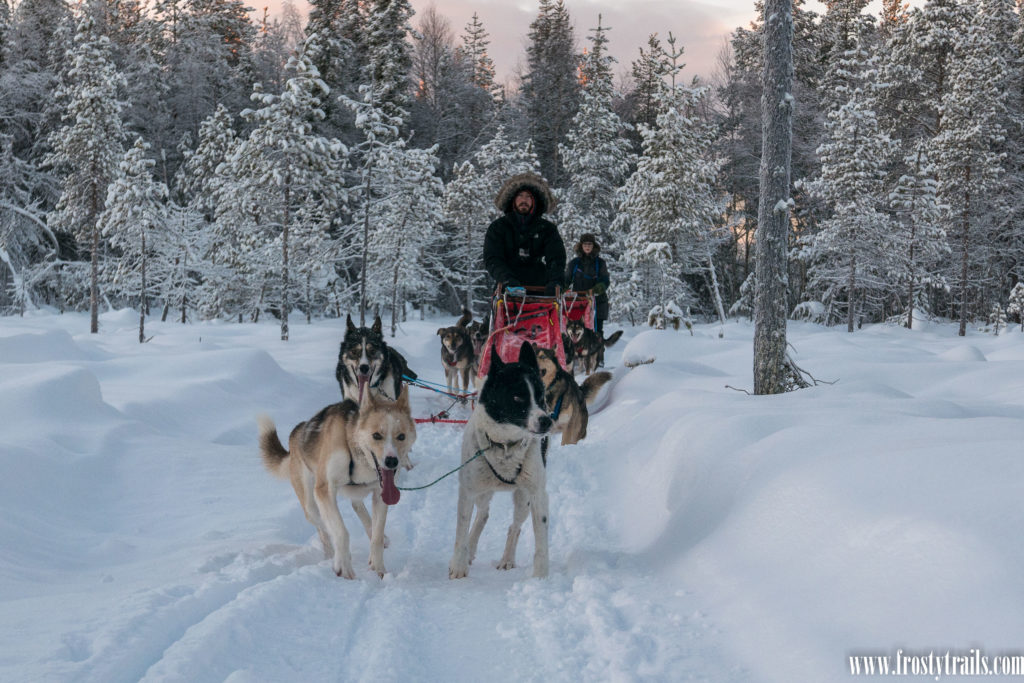 During this week you will stay at our logcabin right next to the dogkennel. After a long day's work and a good meal you can enjoy a sauna.
We will teach you the basics of driving dogteams and training dogs. We'll go out on dogsleds every day, stopping for lunch at a fire. This will help learning the dogs to relax during these stopovers, which is an important part of the tours later in season. We use small teams of 4-6 dogs, so as to train as many lead dogs as possible. We drive up to 30 km a day, depending on autumn training.
We will be out on an overnight trip, where we will stay at a cabin. The goal is to train the dogs to sleep on a stake-out line and let them get used to the overnight routines again!
Next to the dogtraining we'll spend time preparing for the winter season: getting the sleds ready, preparing tracks with the snowmobile, prepare cabins and many other chores that need to be done.
If you want to learn more about mushing and the training of sleddogs, this is your chance!
MORE INFO
Price includes: Mushing your own dogteam; Overnight trip with dogsled; Stay in a logcabin with a sauna; All meals; Use of warm clothing and boots.
Participants: 1-4
Level: No previous dogsledding required; Normal level of fitness; We expect you to be interested in training sleddogs and help us to prepare for the winterseason.
This slideshow requires JavaScript.