FAQ
Frequently asked questions about our tours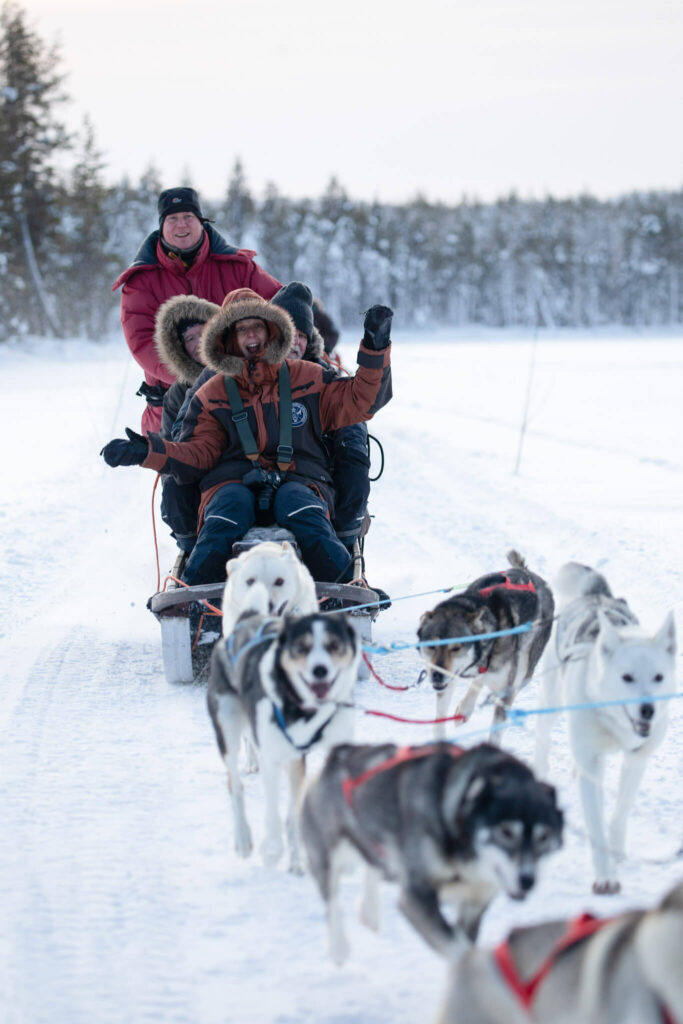 Frequently asked questions
HOW DO I MAKE A BOOKING WITH YOU?
Ready for the adventure of a lifetime in Swedish Lapland?
Drop us a message to make a booking or if you want to know more! We'll be happy to answers your questions.
To secure your place on the tour you want to join, a 25% deposit is required. Balance of payment is due 30 days prior to the start of your tour. We'll send you a booking form and an invoice after you've contacted us.
CAN I STAY LONGER?
Of course you can stay longer – in fact, you should! There's plenty to see and do here. We do not have the opportunity though to provide you with a place to stay other then during the tour. The reason is that we need our accommodation for tours before and after your stay.
We recommend that you book a room in the Åsgård hostel in Jokkmokk; Staying a night or so in this luxury hotel with a long tradition might be the perfect ending of your dogsledding experience!
Alternatively you can rent a nice cabin on Skabram Campsite in Jokkmokk, beautifully located on a lakeside just outside Jokkmokk.
WHAT IS THERE TO SEE AND TO DO IF I STAY LONGER?
First of all, you should see the Sami museum Ajtte; This is Lapland (Sapmi) and this is a great museum on the native people of the Sami.
The city of Luleå is a nice place to spend an extra day.
There is good XC skiing in both Vuolelrim and Jokkmokk; there is downhill skiing in Kåbdalis and Dundret / Gällivare.
We are also close to the worldfamous Treehotel; This might be a good way of finishing your winter holiday in Lapland!