A day of dogsledding
Welcome at Frosty Trails!
About
If you want to experience dogsledding as well as learn more about life on a husky farm, this is the tour you want to book! You will join us on a sled tour, but also meet the dogs in their own environment. There will be plenty of time to talk with a musher while we are enjoying a nice lunch made in a traditional log hut with a fire.
Frosty Trails is a small, eco-touristic husky farm just outside Jokkmokk.
We start the day with a nice hot drink around the fire. Your guide will help you with some warm clothes and tell you more about dogsledding and the day that lays ahead of us.
Then we will go out to meet the dogs and get ready for our sledding tour. The dogs will be eager to go out for a run, and they will get a little bit loud – only to get completely silent again once they start running!
We will be out for a tour of around 15-20 km. Depending on the snow conditions, reindeer, and temperature, we change the actual route. You will either sit on the guide's sled, or you can mush your own team, sharing a sled with somebody else.
Our tour will lead us over lakes and through the boreal forest. If you want to take pictures, we recommend that you sit on the sled and let someone else mush the team.
After our tour you can help us snack the dogs and then take the dogs back to their pens.
Then we go back to the log hut to warm up and prepare a proper lunch over the fire. Your host will take the time to tell you all about life on a husky farm on the arctic circle.
After lunch you will have the opportunity to spend some time in the dog yard to meet our dogs. This is a good time to take some more pictures of them, or just cuddle!
Finally it will be time to say goodbye, after a great day spent with our dogs!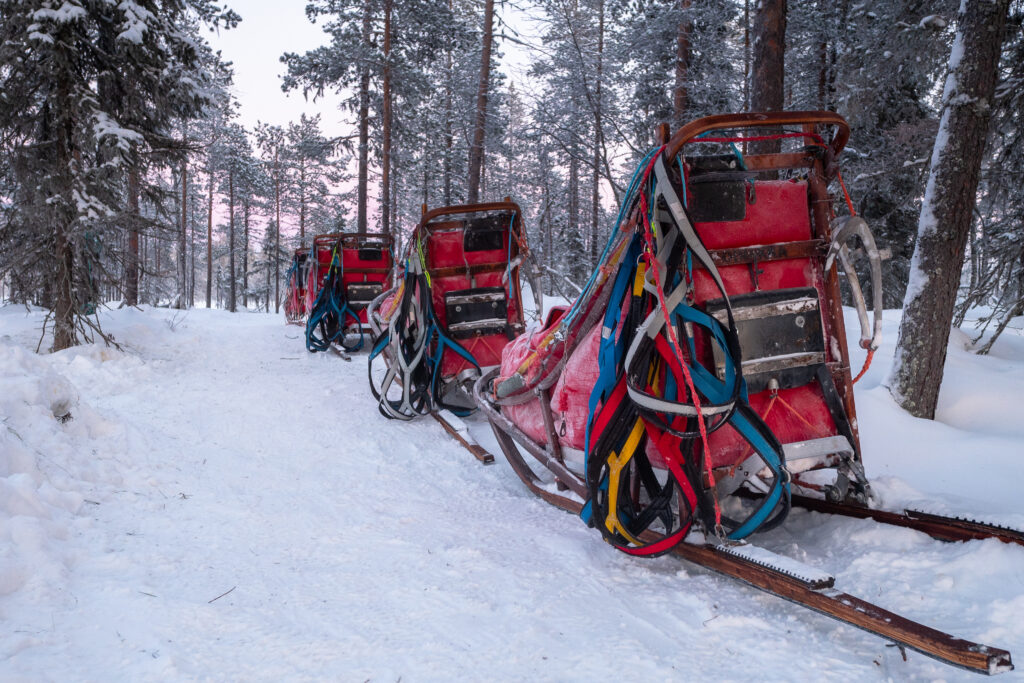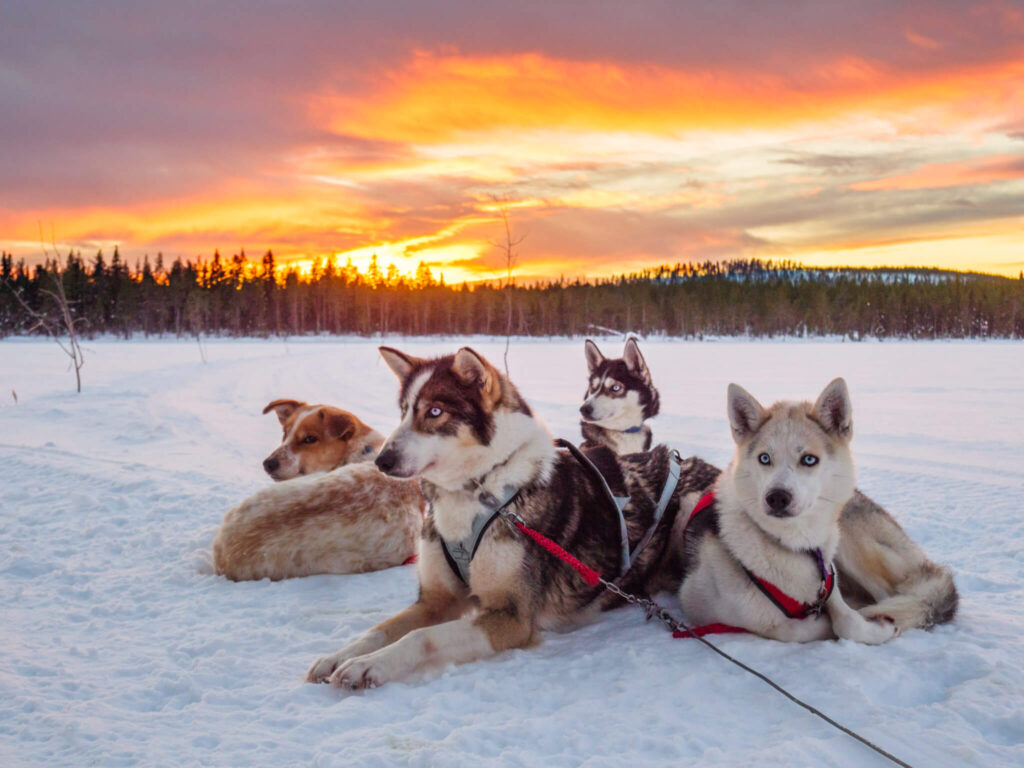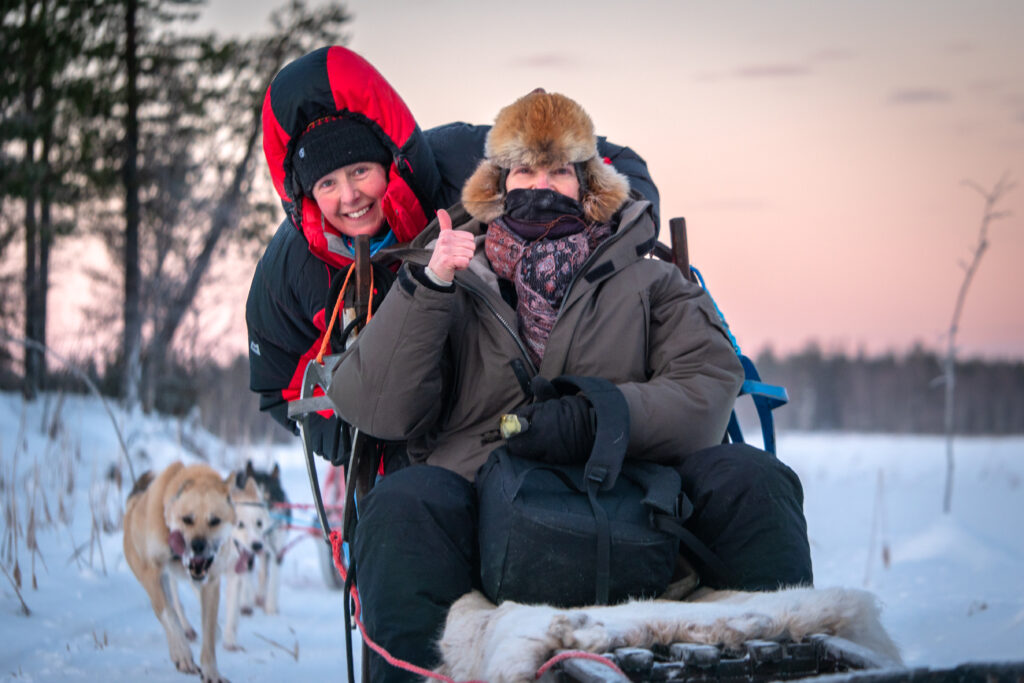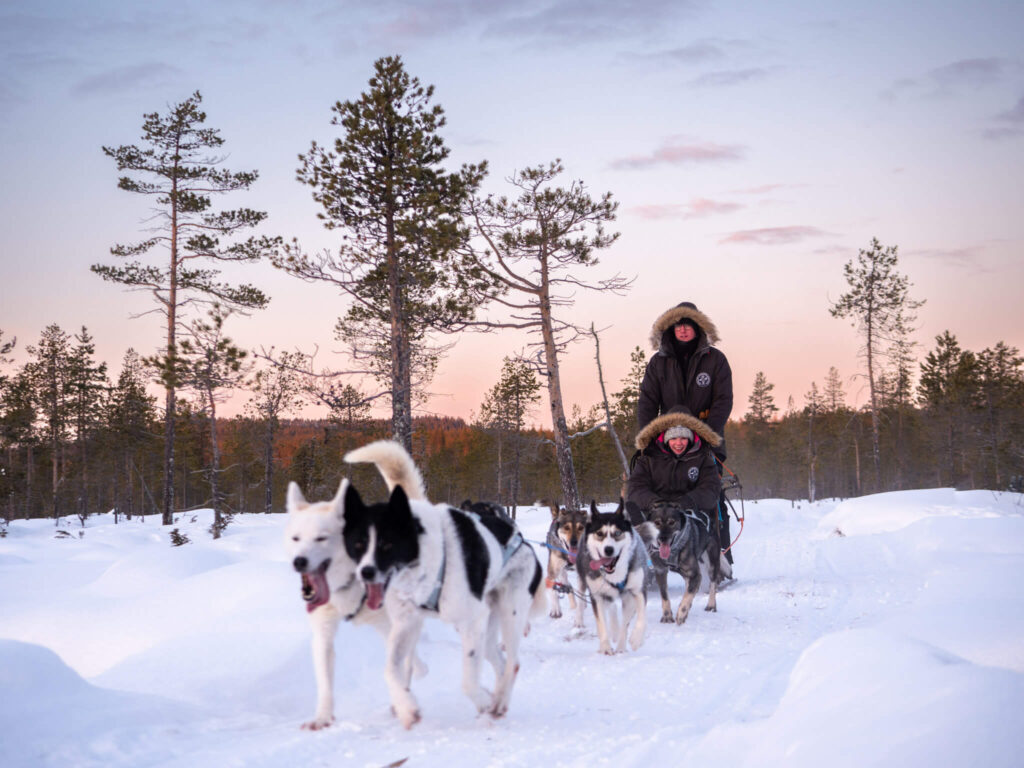 Price includes:
Lunch is made over a fire in the log hut. We use local products like moose-or reindeer meat and homegrown potatoes and homemade bread. We also serve a very nice vegetarian lunch!
Important to know: