Dogsledding and wilderness guiding
Join us on our husky farm in Swedish Lapland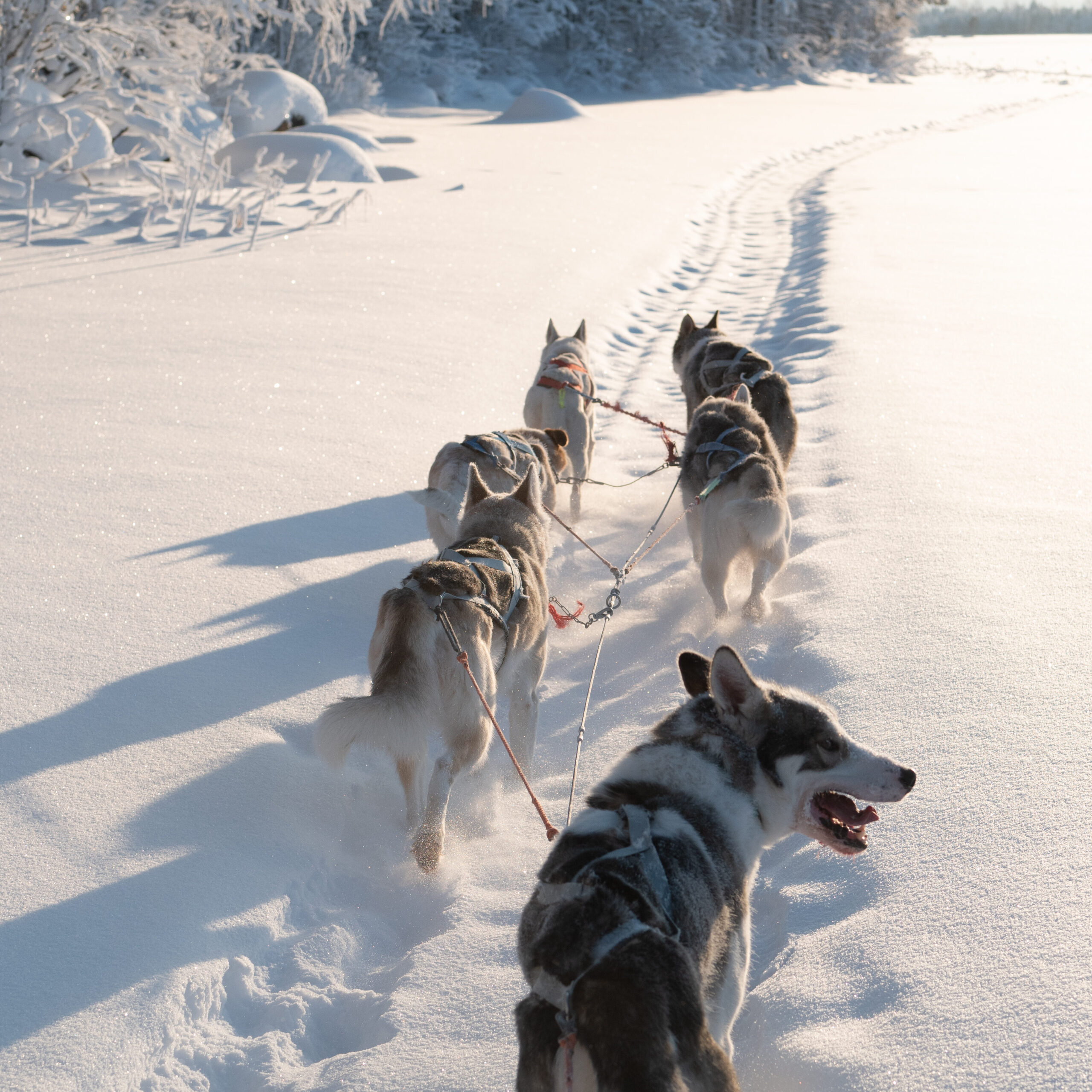 A day of dogsledding on Frosty trails
If you want to experience dogsledding as well as learn more about life on a eco tourist husky farm, this is the tour you want to book! You will join us on a sled tour, but also meet the dogs in their own environment.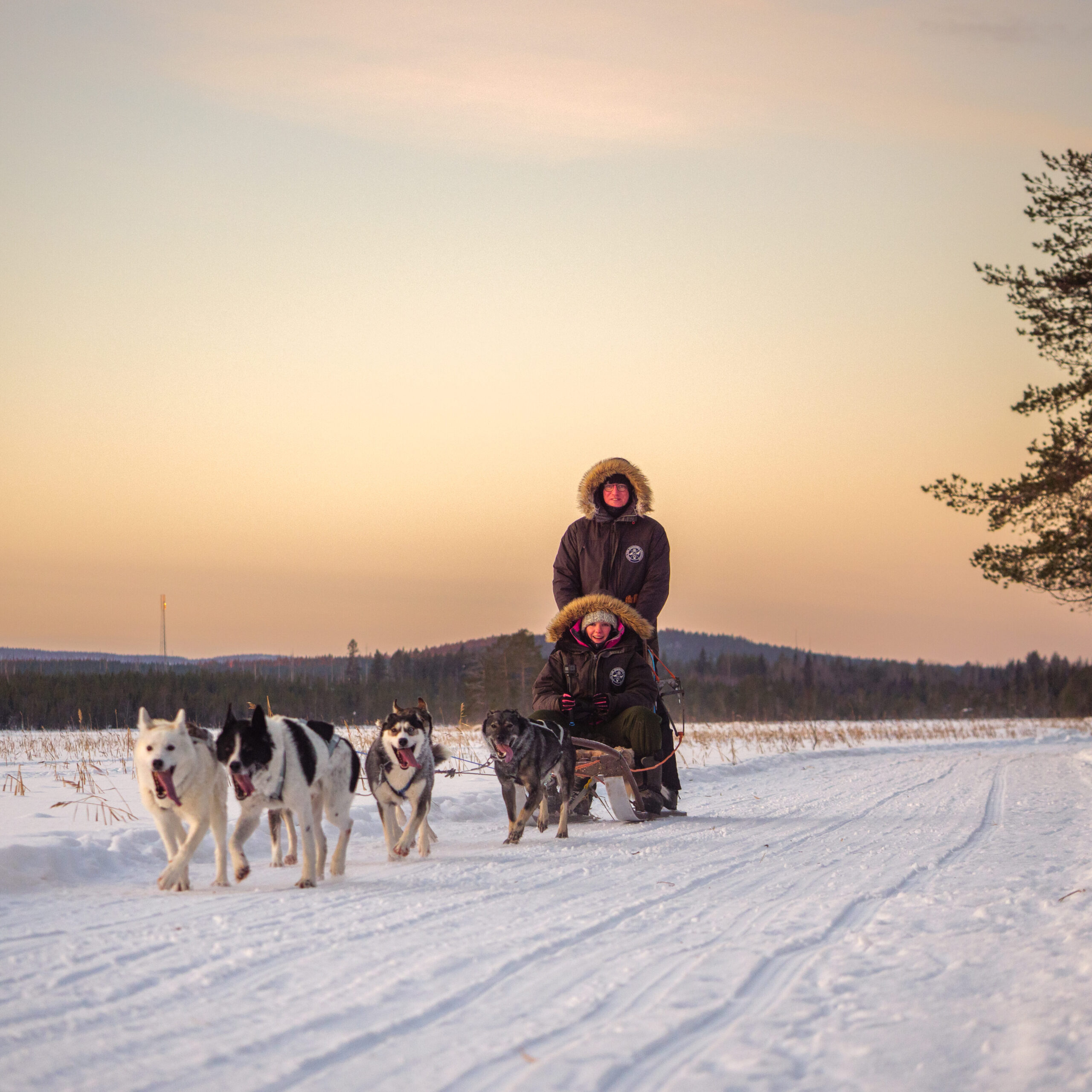 Private Winter Holiday With Huskies
Enjoy a week of winter holiday, away from the crowds at Frosty Trails! We have the perfect place for you to enjoy a week of winter, snow and northern lights right here on the Arctic Circle in Swedish Lapland.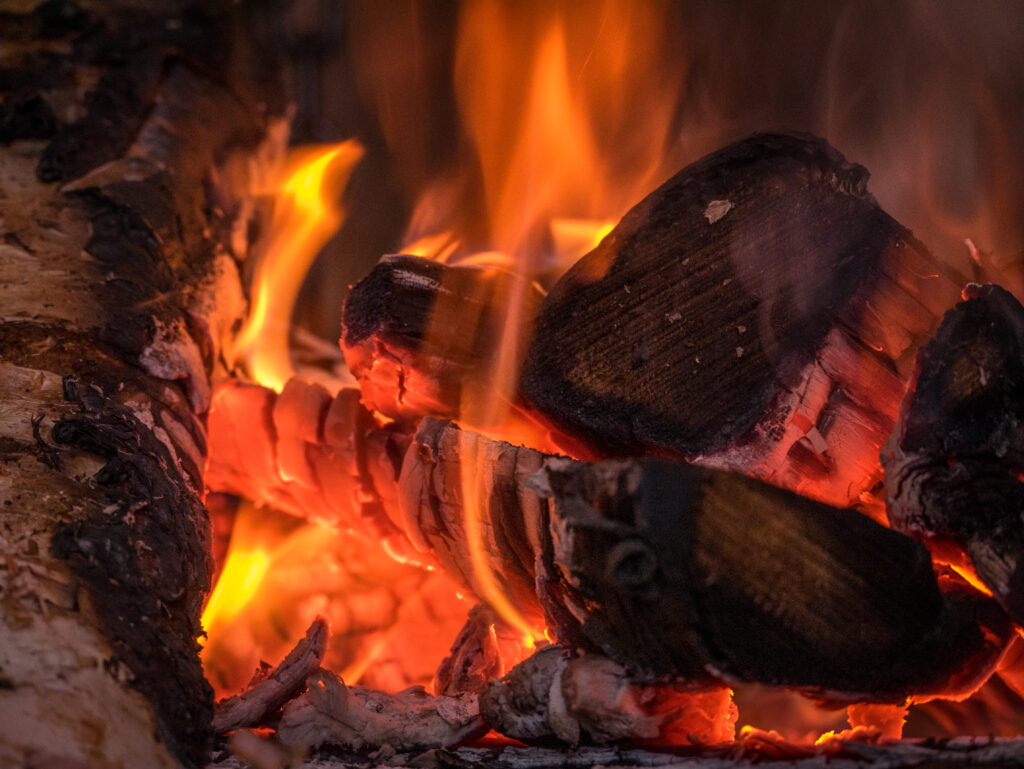 Ready for the adventure of a lifetime in Swedish Lapland?
Drop us a message to make a booking or if you want to know more! We'll be happy to answers your questions. Welcome to Kåskats in Swedish Lapland!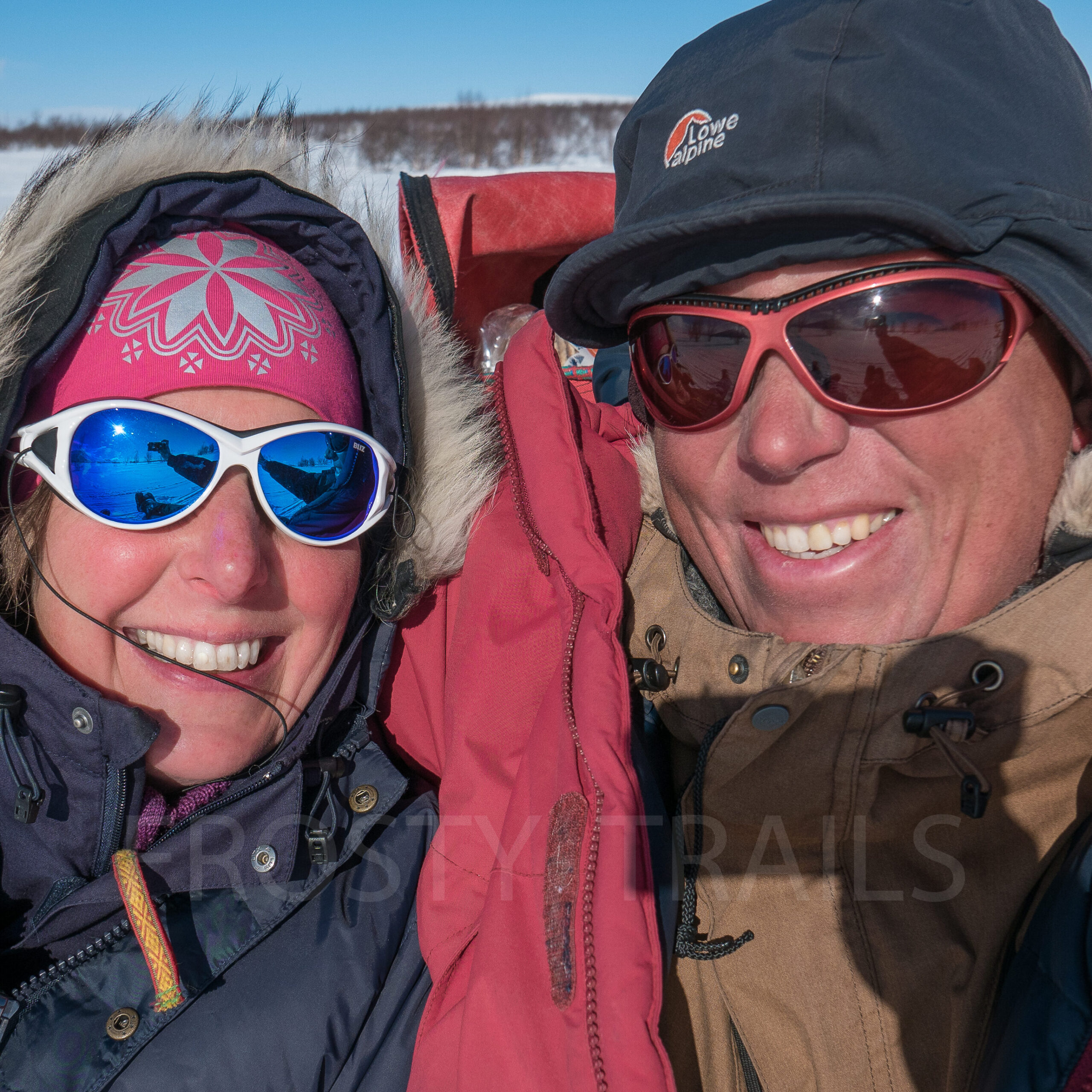 About us
Frosty Trails is a family based, eco touristic husky farm with it's home on the Arctic Circle in Swedish Lapland. We offer winter holidays on our husky farm, as well as day tours and overnight tours.
We are Kristien and Olav, and we live on a small farm in arctic Sweden. We have got our own pack of 30 huskies who are living in dog pens close to our house. Our dogs are both Alaskan and Siberian Huskies. We prioritize good dog care, and we work with an eco touristic approach.