A week on Frosty Trails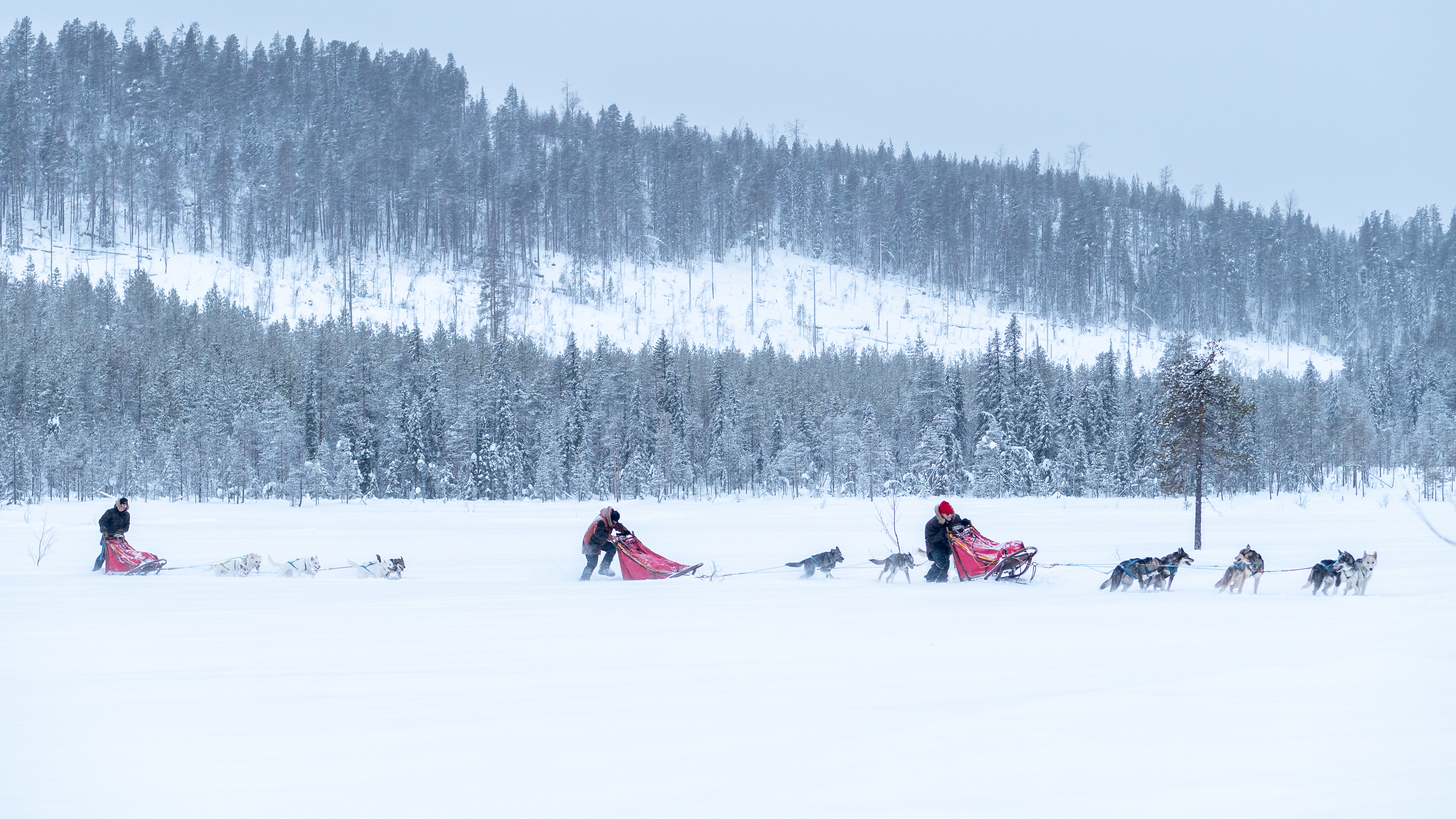 During this 7 day package, you will mush your own team of sled dogs. We will start with two day tours, followed b a 3 day overnight tour, sleeping over in a wilderness cabin. We will finish the week with a visit to a reindeer corral.
Early winter training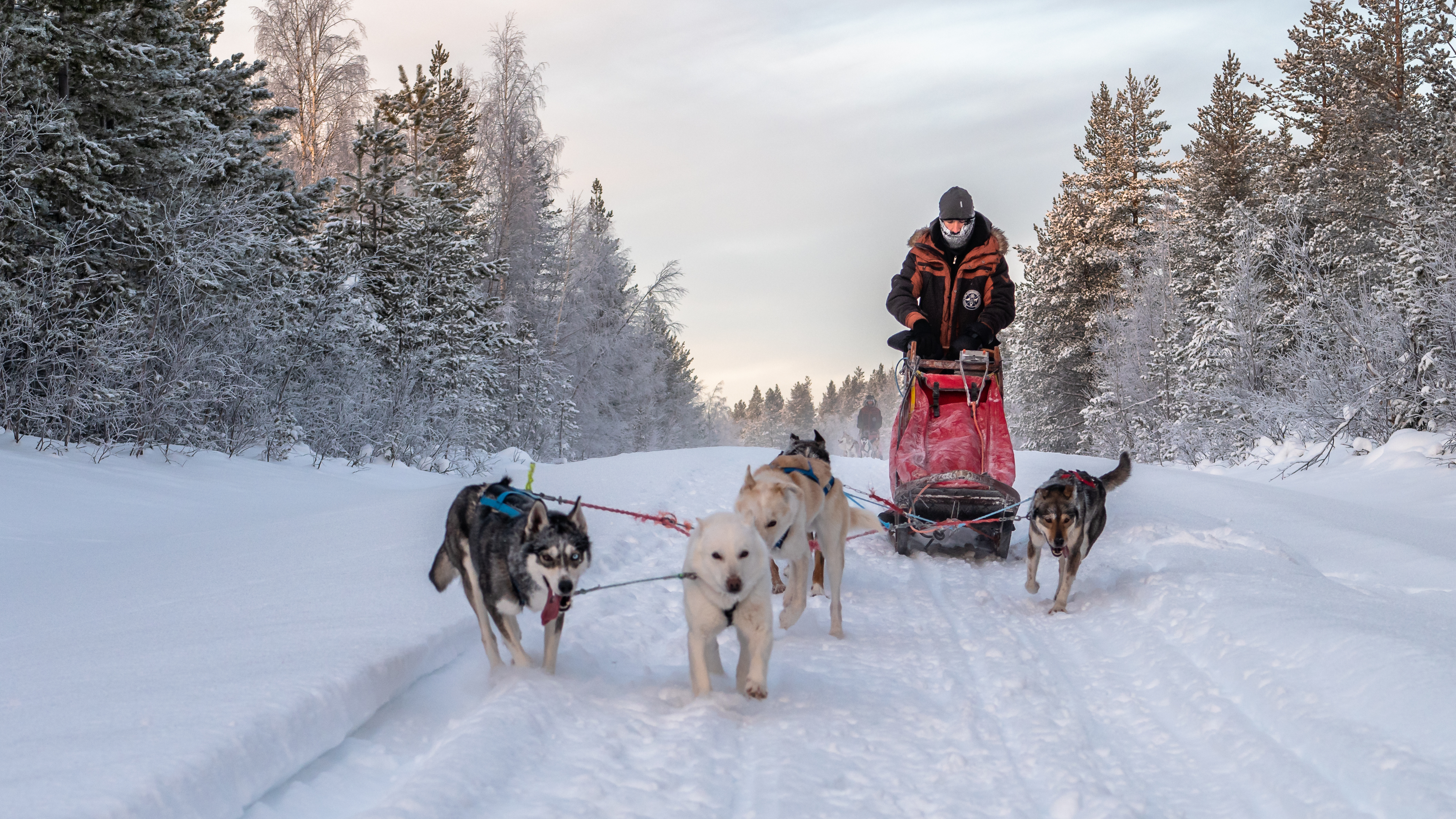 Come help us train the dogs during the early winter season! We'll be running the dogs every day and we'll train the dogs' routines during an overnight trip. Good chances for northern lights!
Xmas and New Year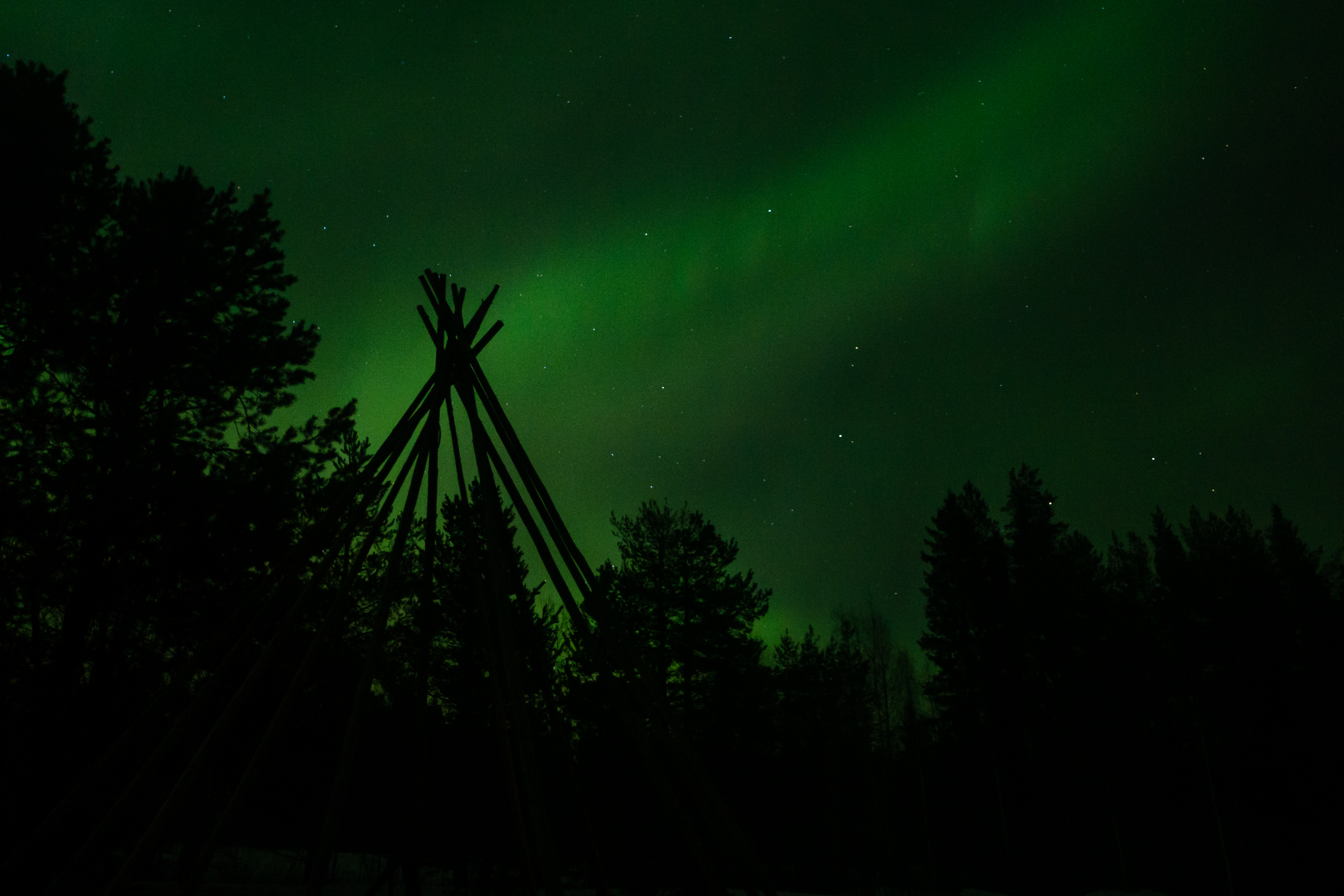 Celebrate XMAS or New Year in a white winter wonderland! You will be mushing your own dog team on daytrips, coming back to the kennel on most nights. We'll be sleeping over in a wilderness cabin one night as well.