A week on Frosty Trails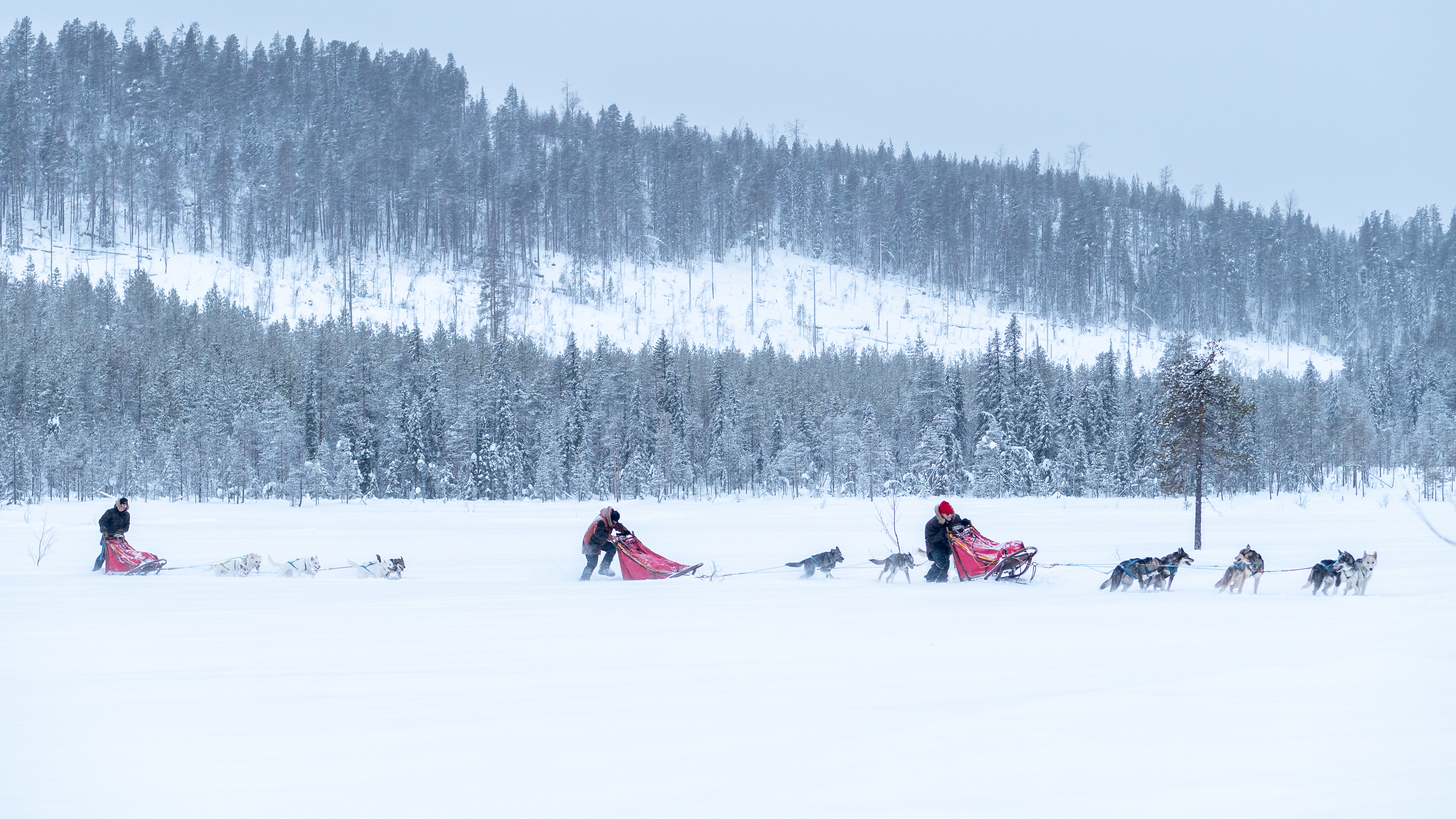 During this 7 day package, you will mush your own team of sled dogs. We will start with two day tours, followed b a 3 day overnight tour, sleeping over in a wilderness cabin. We will finish the week with a visit to a reindeer corral.
Early winter training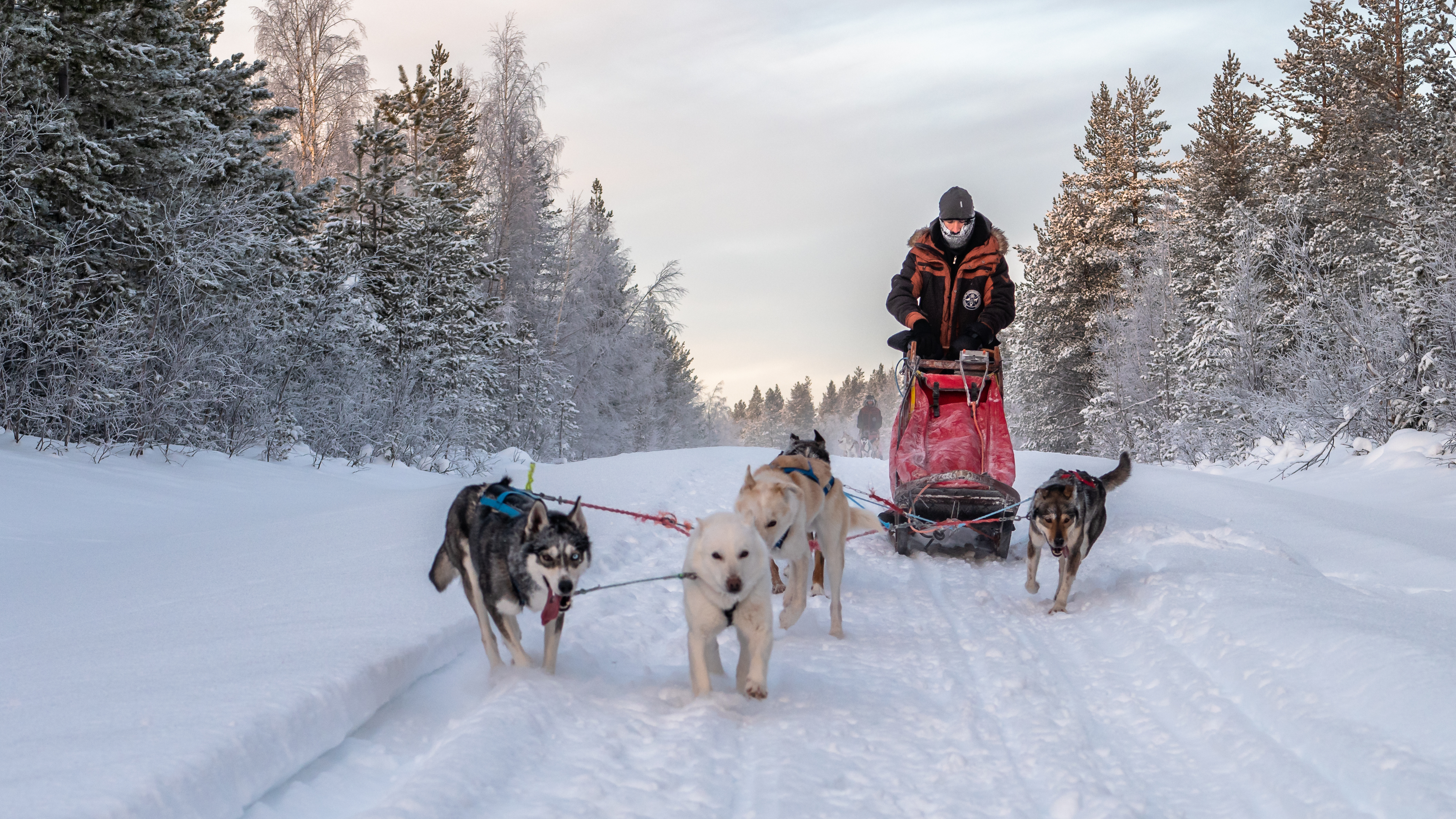 Come help us train the dogs during the early winter season! We'll be running the dogs every day and we'll train the dogs' routines during an overnight trip. Good chances for northern lights!
A day of dogsledding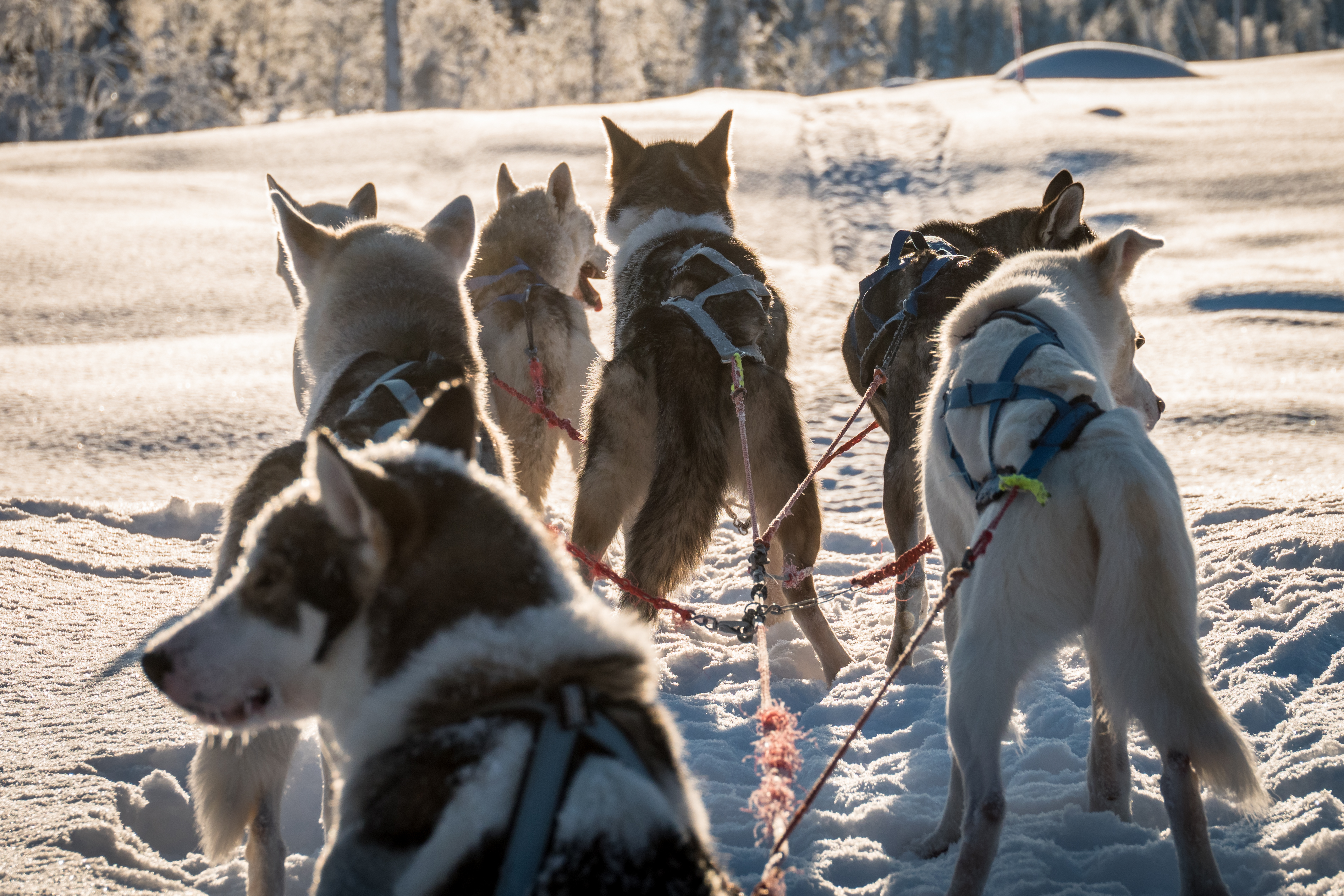 If you want to experience dogsledding as well as learn more about life on a husky farm, this is the tour you want to book! You will join us on a sled tour, but also meet the dogs in their own environment.